United Nations Secretary-General Ban Ki-moon lent his support to comprehensive and concerted international action to stem the flow of opium and heroin from Afghanistan. At a high-level conference taking place in Vienna, ministers stressed the need to reduce opium poppy cultivation, opiate production and drug trafficking and abuse while aiming to establish a broad international coalition to combat opiate trafficking. Among them were Mr. Sergey Lavrov, Minister of Foreign Affairs of the Russian Federation, Mr. Alain Juppé, Minister of Foreign Affairs of France, Mr. Michael Spindelegger, Vice-Chancellor and Federal Minister of European and International Affairs of the Republic of Austria, and Mr. Zarar Ahmad Muqbel Osmani, Minister of Counter Narcotics of the Islamic Republic of Afghanistan.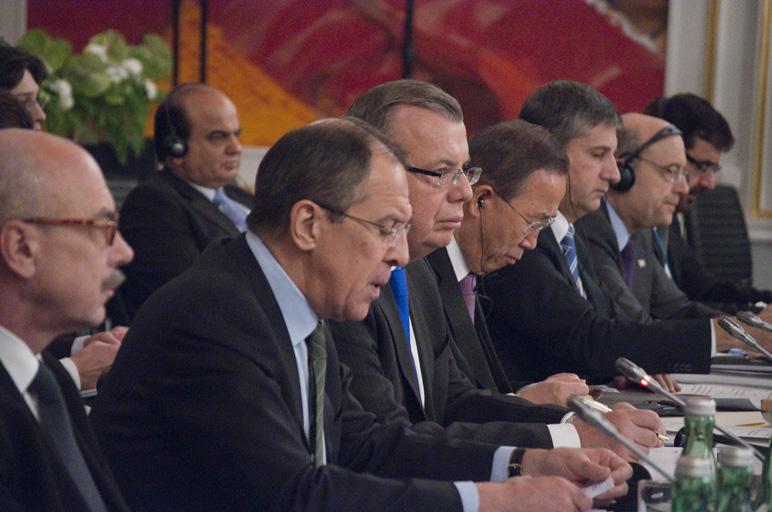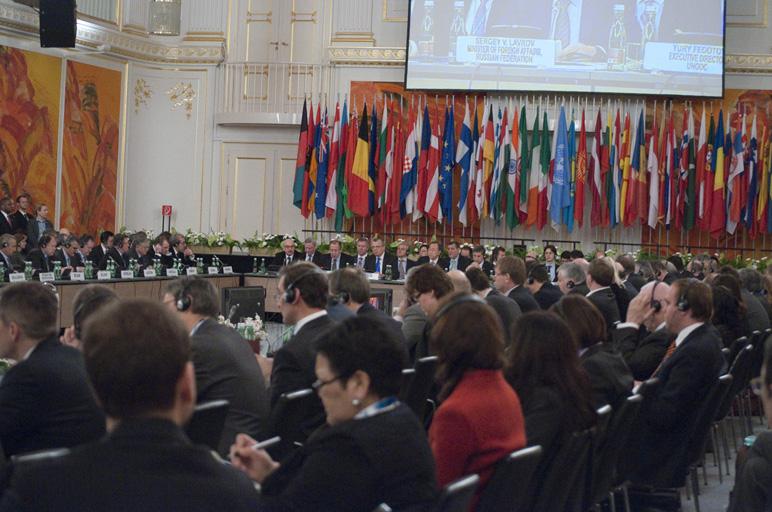 "Drug trafficking and transnational organized crime undermine the health of fragile States, weaken the rule of law and hinder our attempts to meet the Millennium Development Goals", Mr. Ban told the partners of the Paris Pact Initiative. "Fighting the drug trade is essential to our work to reduce poverty and raise standards of human well-being", he added.
In view of the withdrawal of the International Security Assistance Force from Afghanistan, the international community will increasingly look to the United Nations to take on additional responsibilities in supporting Afghanistan, said Mr. Yury Fedotov, Executive Director of UNODC. Mr. Fedotov stressed that since security questions were attracting the most attention, it was important to renew focus on the non-military aspects of transition – development, governance and the strengthening of civilian authority throughout Afghanistan.
In recognition of the pivotal role of counter-narcotics efforts in building security, democracy and prosperity in Afghanistan, the Ministerial Conference identified four main areas for enhanced cooperation: regional initiatives; tackling financial flows linked to drug trafficking; preventing the diversion of precursor chemicals, which are used to manufacture drugs; and reducing drug abuse and dependence.
Mr. Fedotov emphasized the need for a comprehensive set of responses: breaking the link between poverty and drug cultivation, curbing drug demand and directing law enforcement efforts against the traffickers - not against the farmers or addicts concerned. Intelligence sharing with countries affected by the drug trade was also essential, along with good governance and anti-corruption measures. He said that only prospects for a better future would bring lasting security to Afghanistan.
Affirming their "common and shared responsibility", the Paris Pact partners adopted the Vienna Declaration, a statement of international commitment to act in a "balanced and comprehensive manner" against the menace of illicit Afghan opiates. "We recognize that the narcotics problem is a global challenge which also requires a global response, including addressing the demand and supply sides", the Declaration states.


Download the Vienna Declaration
Vienna Declaration_ENGLISH.pdf (259.89 Kb)
Vienna Declaration_FRENCH.pdf (119.58 Kb)
Vienna Declaration_RUSSIAN.pdf (315.6 Kb)